What's 337 credits?
337 credits is virtual currency in 337 gaming platform. You can use several payment methods in current platform supports to recharge 337 credits. And then you could use 337 credits to pay 337 platform-related businesses.
How to use 337 credits?
When your 337 credits payment is successful, recharge amount will be deposited in your personal account 337 platform .When you need to recharge for a certain product, you can choose 337 Credits (337 credits) to recharge in payment channel. Or you could choose to recharge in game through 337 credits, so you don't have to log in other payment platform.337 credits balance can be paid.
1) Buy credits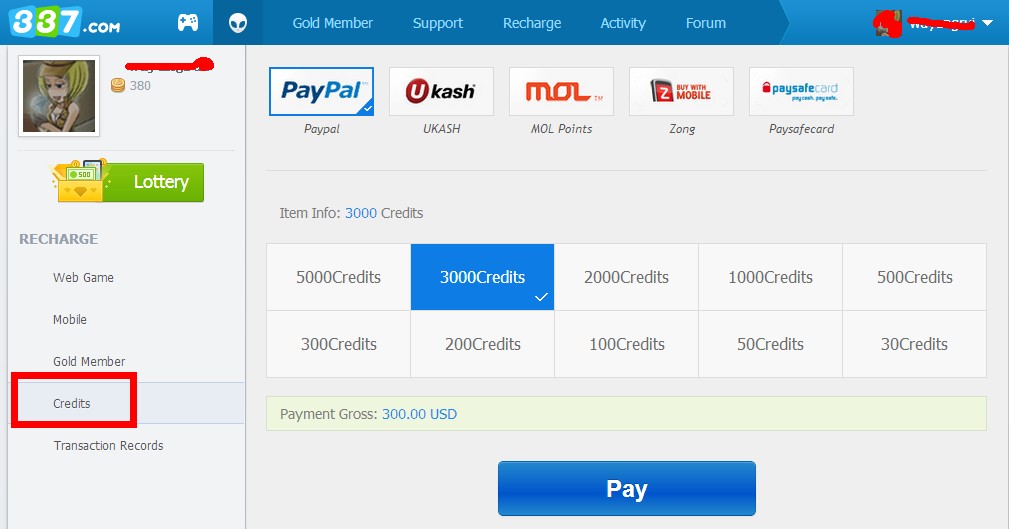 2) Spend credits
There are two ways to spend credits, we can use 337 credits to buy ddtank coupons.
a. The first way is login payment center to buy coins through credits in payment channels. The payment center is http://web.337.com/en/pay/game/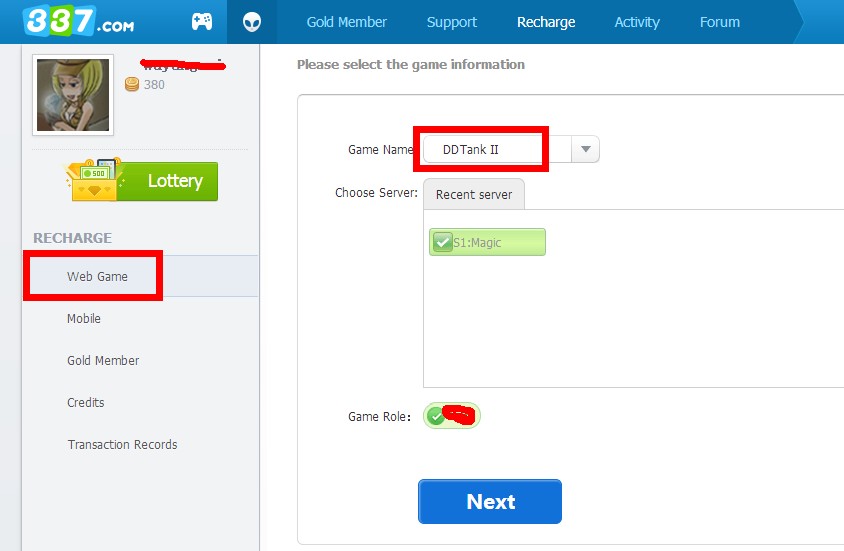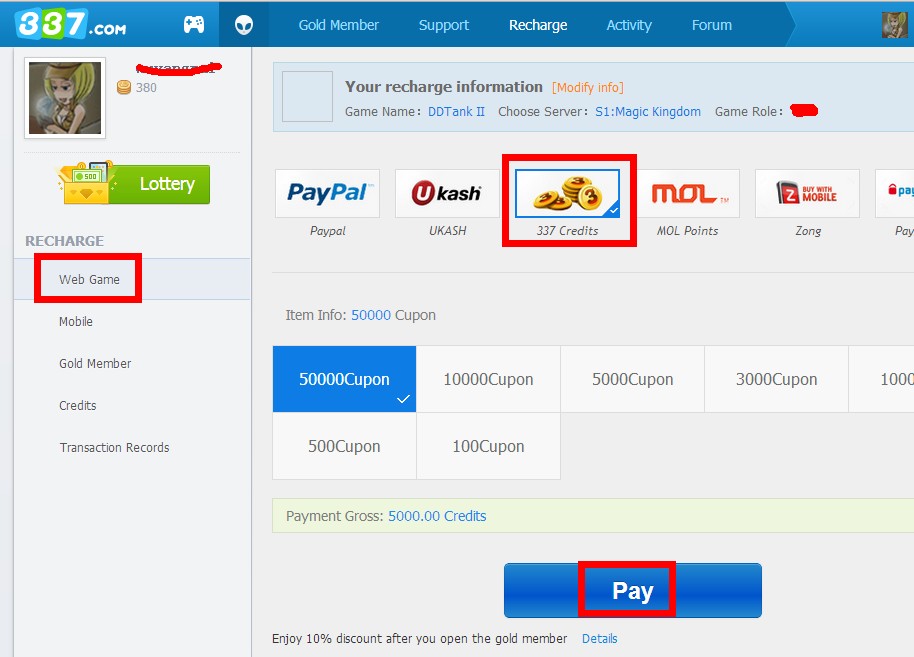 b. Log into the game ddtank (http://web.337.com/en/ddtank/) and click the "buy coin" button, then pay for the coins through 337 credits in payment channel.